Art in the Clark
2018/19 SEASON
Through November 30:
Mingus Union High School Photography Students: "Repetitive Objects"
Thematic images from students in Oouida Dorr's photography class.


December 3 through 31:
Mingus Union High School Art Student Paintings
Imaginative works by students in Jason Teague's art class.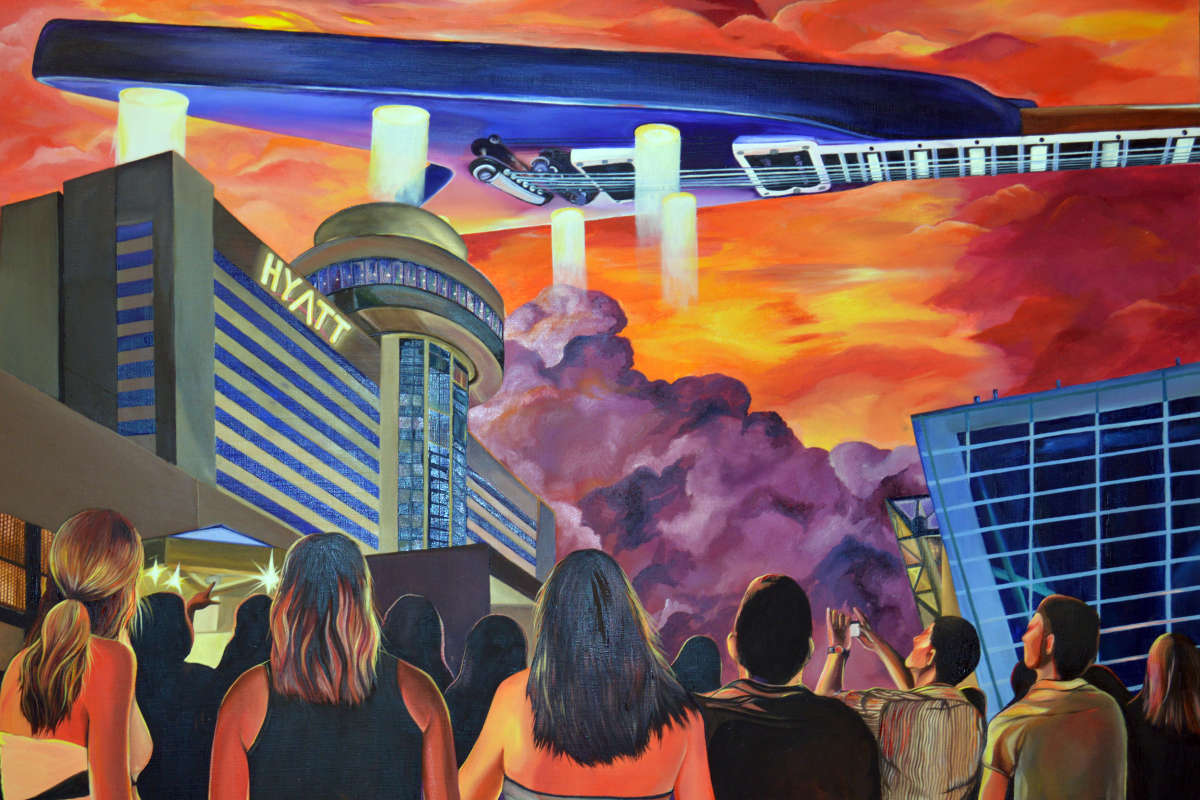 January 4 through February 28:
Verde Valley Weavers & Spinners Guild and Rainbow Acres weavers: "Wonderful Wovens"
Uniquely marvelous spun and woven creations.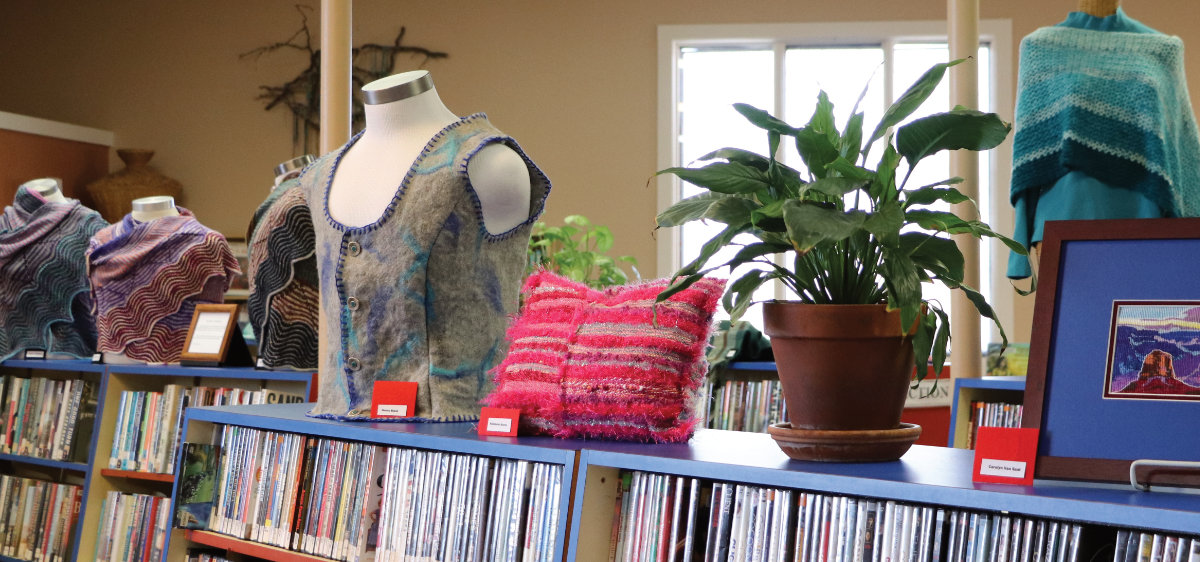 March:
Maryellen Pugh: "Discoveries, Past & Present"
Engaging Southwest-inspired abstract acrylic paintings.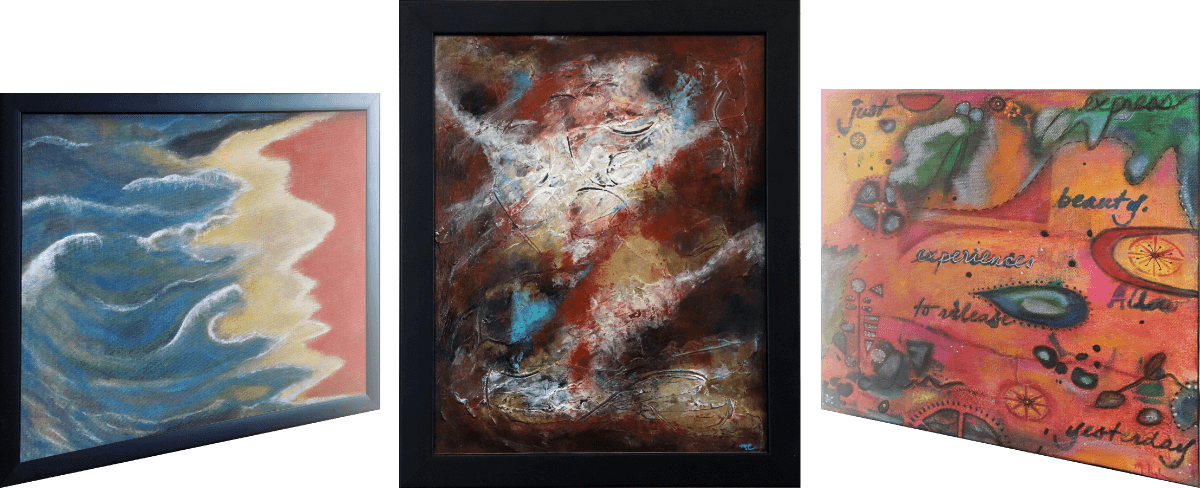 April:
Clarkdale-Jerome School Students: "Art from the Classes"
A menagerie of birds, cats, dogs, trees, mosaics, and dream catchers from the classes of art instructor Erika Bergamini.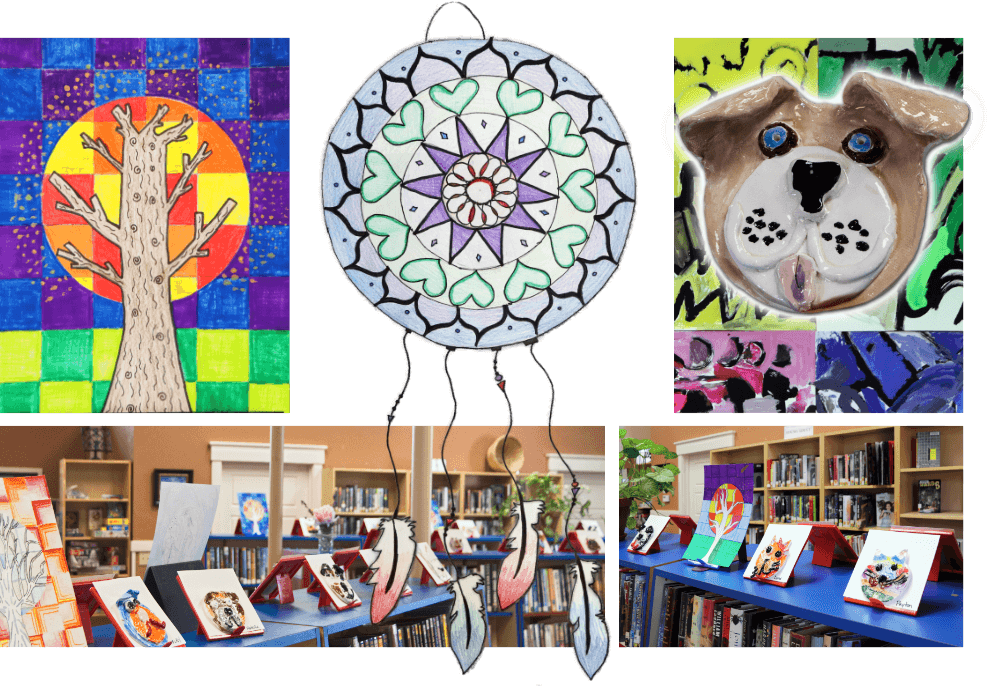 May through June:
Cass Schorsch: "Cedar Bark Barking"
A cornucopia of artistry woven from the bark of harvested trees. Cass creates legacies to the trees by using bark that would otherwise be discarded.


July through August:
Ann Metlay: "Expressions in Clarkdale"
Ann's unique, one-of-a-kind pieces draw their inspiration from local scenery.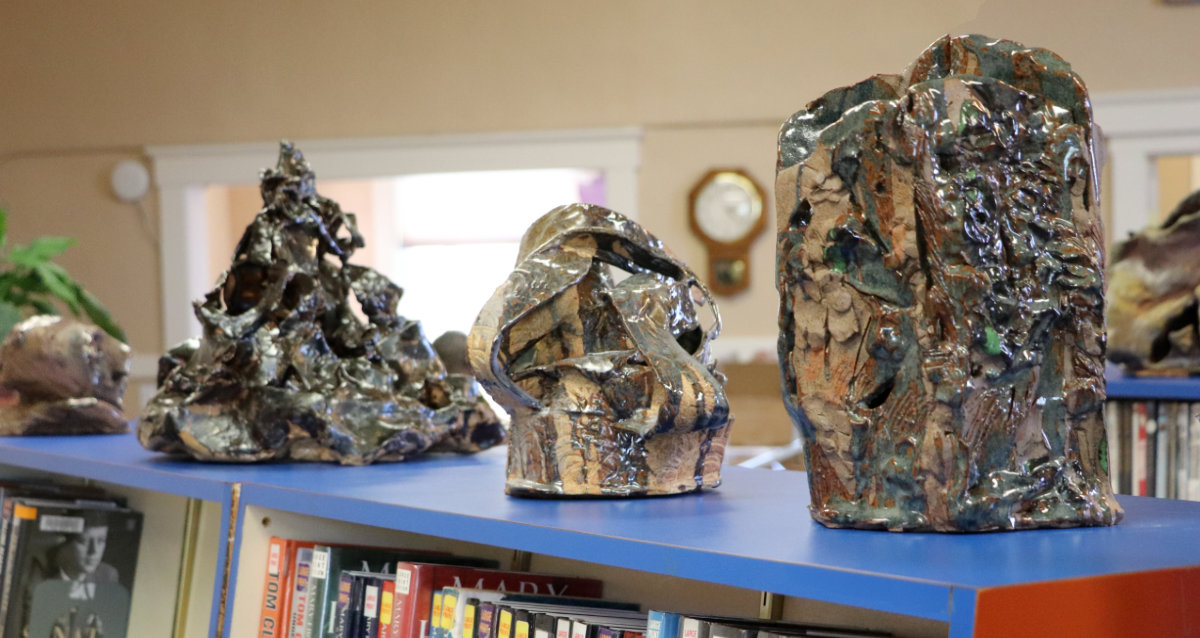 September through October:
Emily Miller
Details & photos when available.
November:
Mingus Union High School Photography
Details & photos when available.
December:
Mingus Union High School Painters
Details & photos when available.

Exhibits are on view throughout the Clark Memorial Library during normal library hours. Some pieces may be offered for sale by the artists.
Art in the Clark exhibitions by Verde Valley artists are arranged by Mary Liggit, a Founding Friend of Friends of Clark Memorial Library, in conjunction with CML's Library Coordinator.
For further information, call the library at (928) 634-5423 or email Friends@ClarkMemorialLibrary.org.