IN MEMORIAM
It was with deep sorrow and a sense of abiding loss that Art in the Clark project volunteers bid farewell to Art in the Clark creator Mary Liggit, who shuffed off her mortal coil on July 14, 2019.
Mary's vision of our library as the perfect venue in which to introduce the community to Clarkdale's wealth of artistic talent gave her fellow library advocates both a sense of direction and the means to encourage patronage after CML reopened in October, 2017.
No newcomer to nurturing the arts in the Verde Valley, Mary will also be remembered for her part in bringing the Smithsonian's "Between Fences" exhibit to Valley residents. The 20-some years she chaired the Clemenceau Museum's exhibits and her work with the Verde Valley Weavers & Spinners Guild won't be forgotten. Nor will her exquisite fiber art, most recently shown at Yavapai Community College and the Made in Clarkdale Artist Showcase. Just to mention some local highlights. Mary's nine decades have been filled with marvelous educational and artistic experiences, not least of which: a teaching career that began in a one-room Nebraska schoolhouse and extended through the years she taught at NAU.
After assisting Mary during her final debate with cancer, Jenny Emminger will carry on as Curator of Art in the Clark, first finishing out the season Mary planned through December 2019. Jenny, also a long-time Clarkdale artist, has mounted the annual MIC Artists Showcase with painter Bear Schultz for the last two years. Mary knew she was leaving CML exhibits in excellent hands.
All interested in helping extend Mary's vision of Clark Memorial Library's place in Clarkdale's cultural landscape can leave a message with CML Coordinators Mary Griffith or Eleanor Mooney (928-634-5423) or e-mail Jenny directly at jennyemminger@gmail.com.
Art in the Clark
2018/19 SEASON
Through November 30:
Mingus Union High School Photography Students: "Repetitive Objects"
Thematic images from students in Oouida Dorr's photography class.


December 3 through 31:
Mingus Union High School Art Student Paintings
Imaginative works by students in Jason Teague's art class.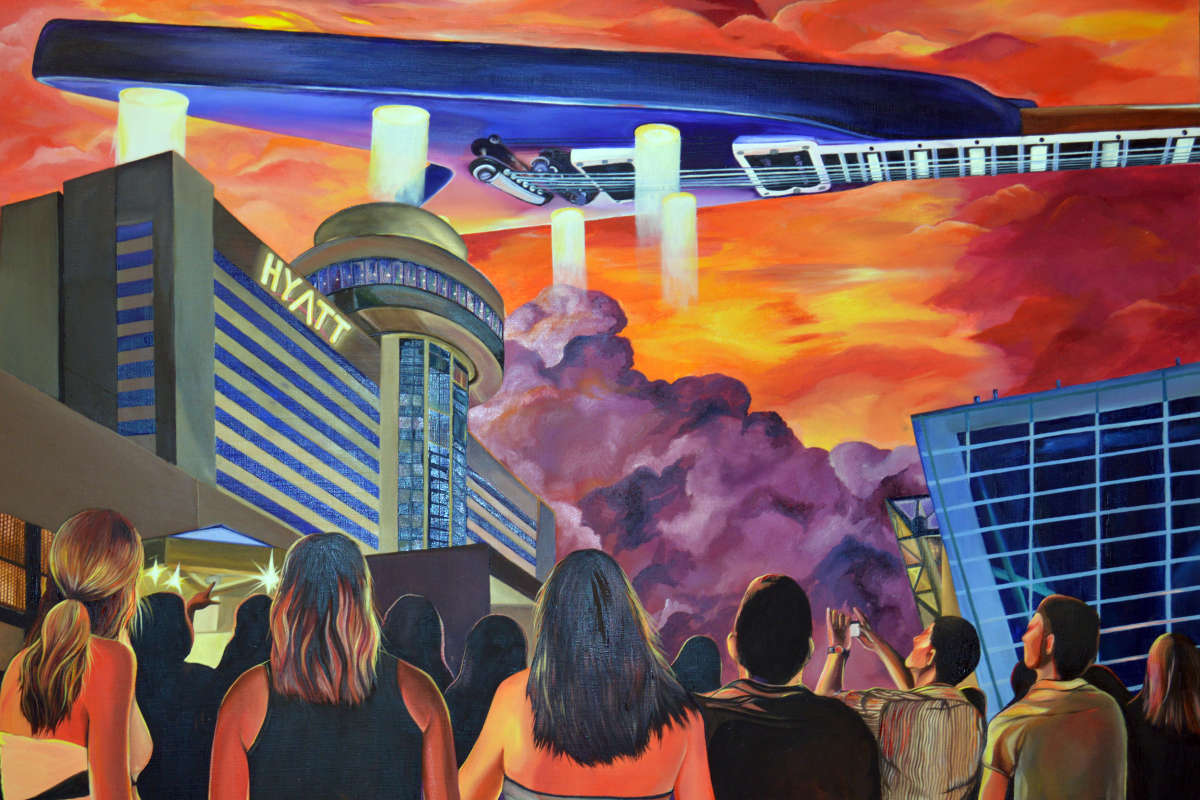 January 4 through February 28:
Verde Valley Weavers & Spinners Guild and Rainbow Acres weavers: "Wonderful Wovens"
Uniquely marvelous spun and woven creations.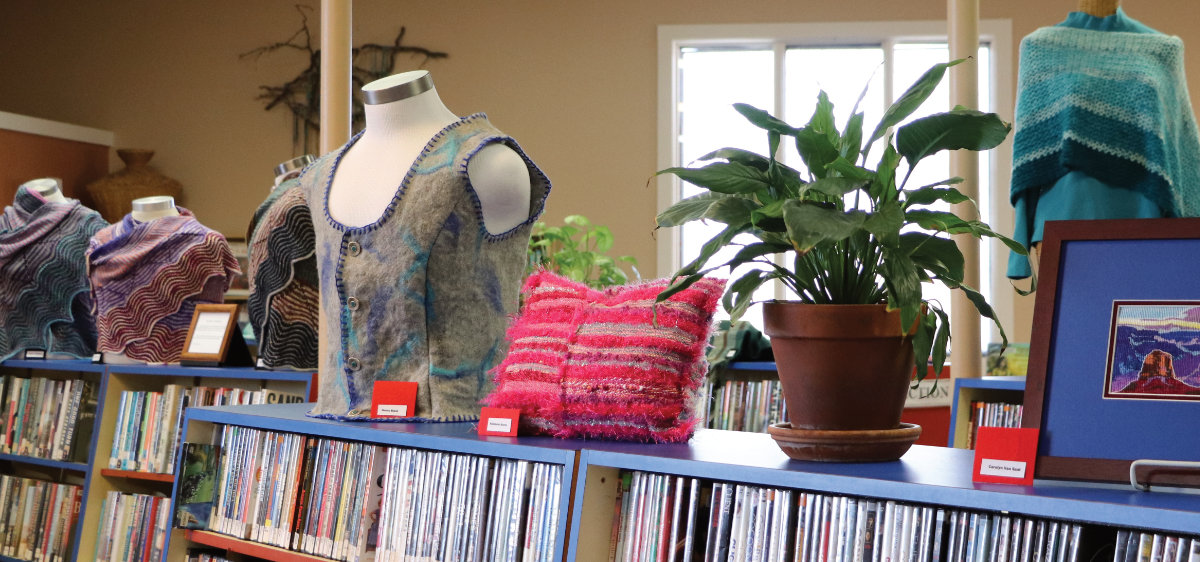 March:
Maryellen Pugh: "Discoveries, Past & Present"
Engaging Southwest-inspired abstract acrylic paintings.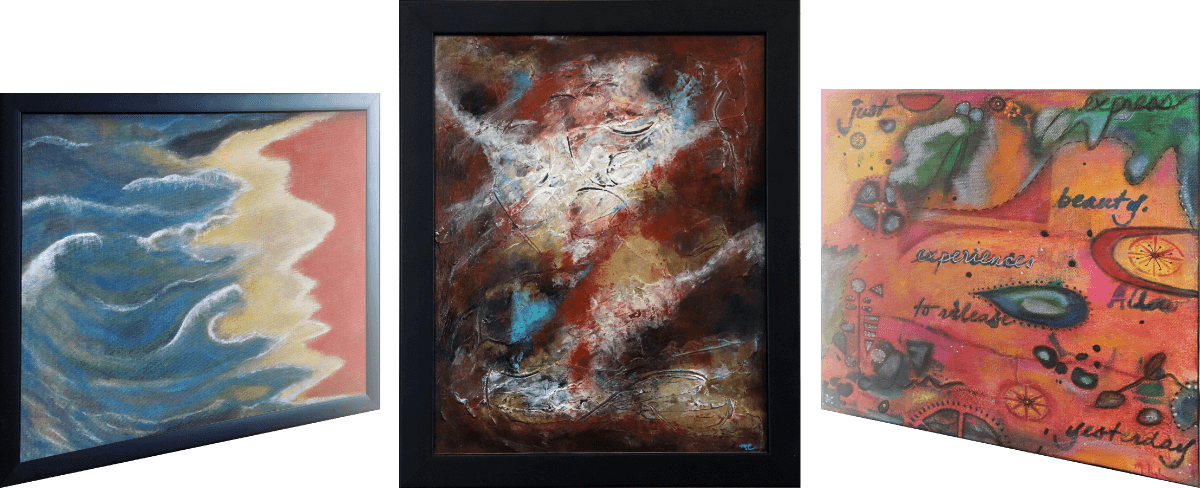 April:
Clarkdale-Jerome School Students: "Art from the Classes"
A menagerie of birds, cats, dogs, trees, mosaics, and dream catchers from the classes of art instructor Erika Bergamini.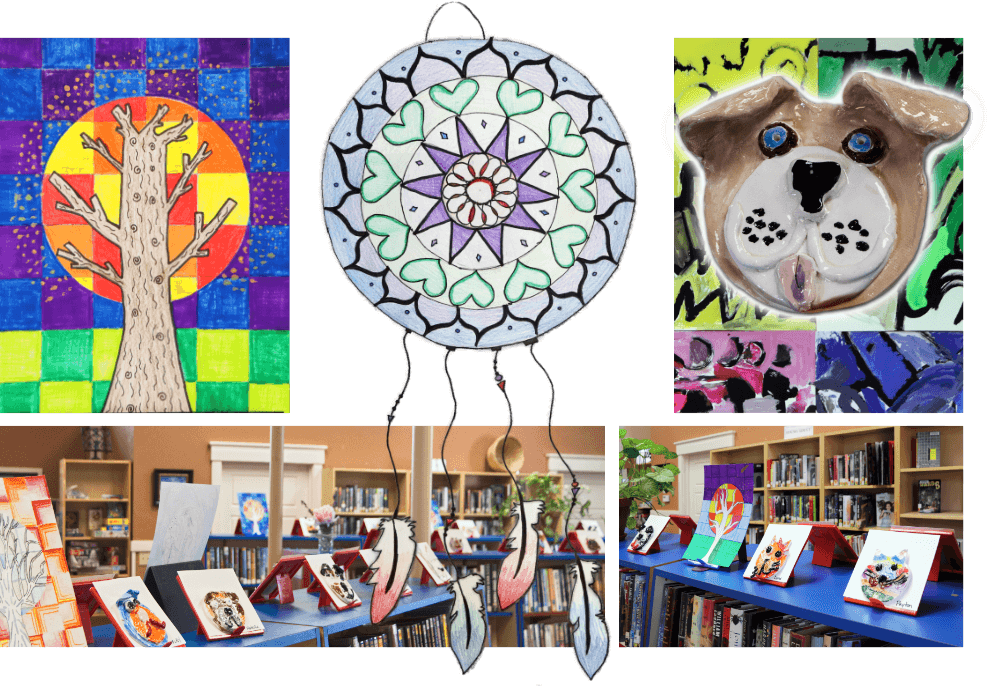 May through June:
Cass Schorsch: "Cedar Bark Barking"
A cornucopia of artistry woven from the bark of harvested trees. Cass creates legacies to the trees by using bark that would otherwise be discarded.


July through August:
Ann Metlay: "Expressions in Clarkdale"
Ann's unique, one-of-a-kind pieces draw their inspiration from local scenery.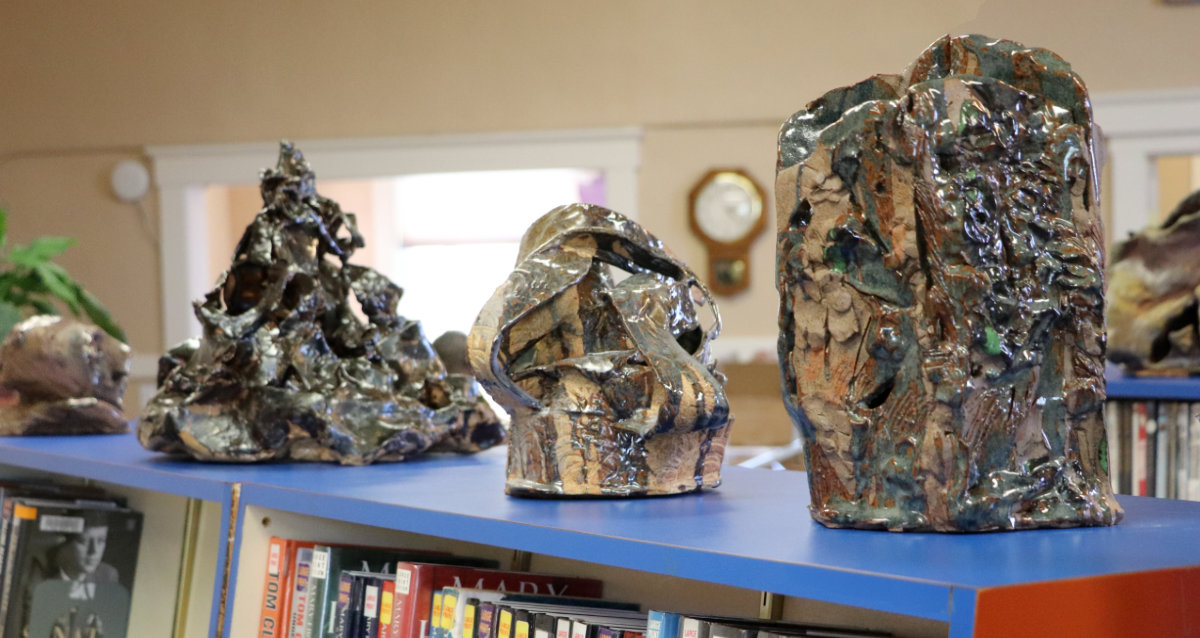 September through October:
Emily Miller: "Weird Realms"
A shimmering, glowing profusion of whimsically fantastic creations. With bug coffins, fantasy-film winged things, and a wiry dragon, Emily's exhibit is guaranteed to amuse and amaze.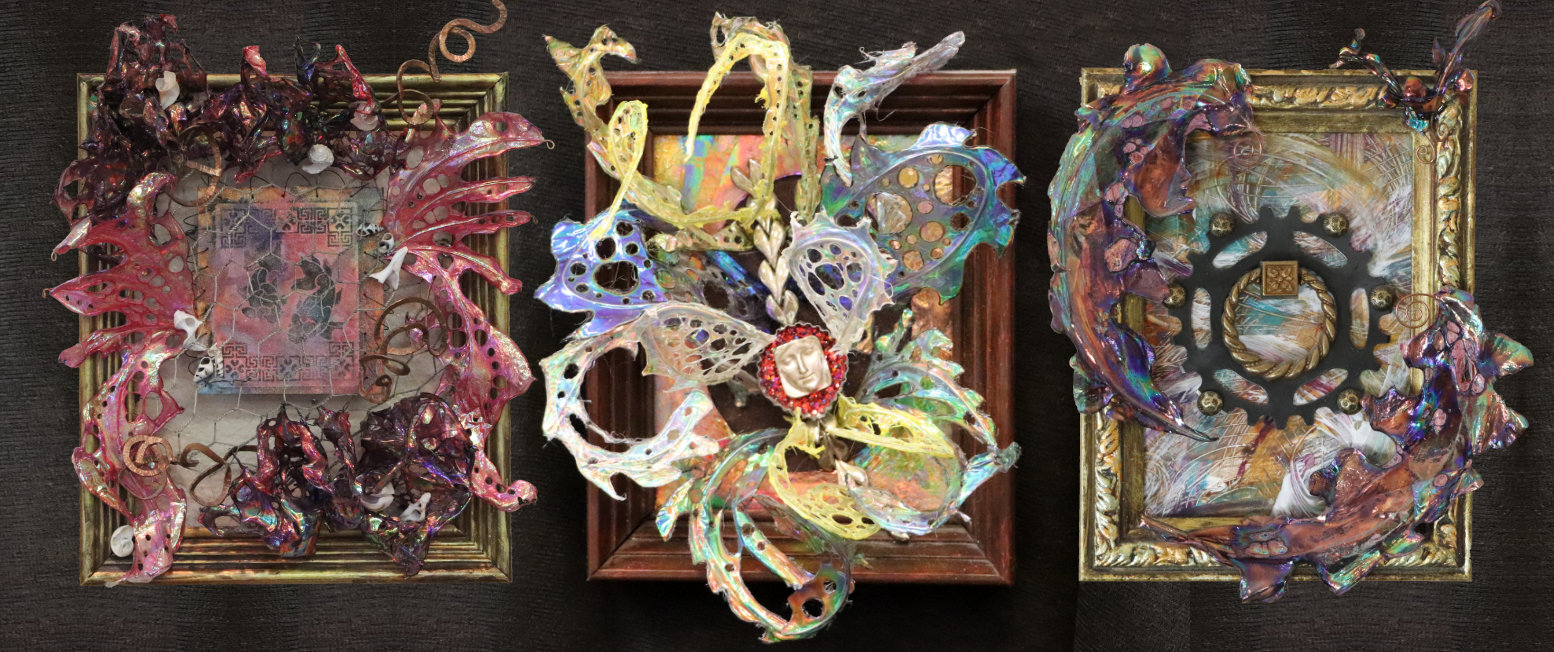 November:
Mingus Union High School Photography
Details & photos when available.
December:
Mingus Union High School Painters
Details & photos when available.

Exhibits are on view throughout the Clark Memorial Library during normal library hours. Some pieces may be offered for sale by the artists.
Art in the Clark exhibitions by Verde Valley artists are curated by Clarkdale artist Jenny Emminger. Art in the Clark was created by Mary Liggit, a Founding Friend of Friends of Clark Memorial Library, in conjunction with CML's Library Coordinator.
For further information, call the library at (928) 634-5423 or email jennyemminger@gmail.com.