Library Programs &amp Events

Monday, March 18, 1:30–3:30 pm:

Writing Workshop
Ann Metlay, local artist, poet, storyteller, and author, will help you put your Springtime memory to words.
Attendees will be given writing prompts to spur memories. Sharing is optional. Bring writing materials and a sense of adventure!
Attendance is limited, so please stop in or call the library at (928) 634-5423 and reserve your place.
For a preview, Ann's latest books, It Happened in the Cottonwood Library Parking Lot and Sensations in Color, are available in the Friends Bookstore. She's also the featured artist in the January/February 2019 issue of Sedona Monthly Magazine.
Suggestions for the upcoming summer season
What subjects interest you and/or your children? What times of day are most convenient for attendance? Library coordinators welcome your input.
Name and email address are required.
The 2018 Summer Reading Pilot Program was informative and instructive.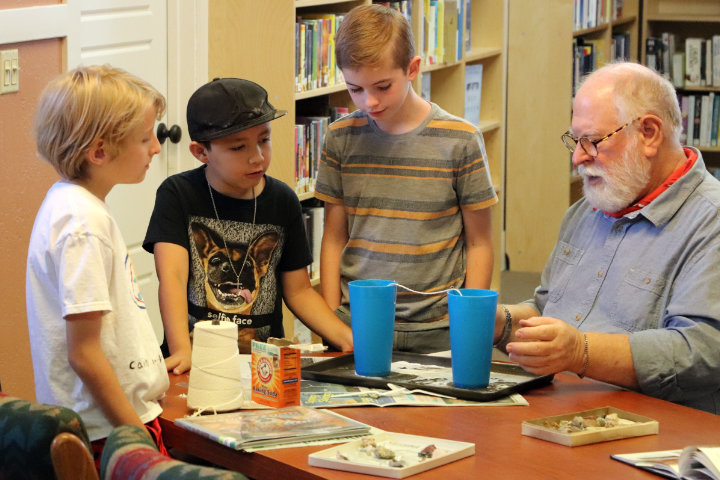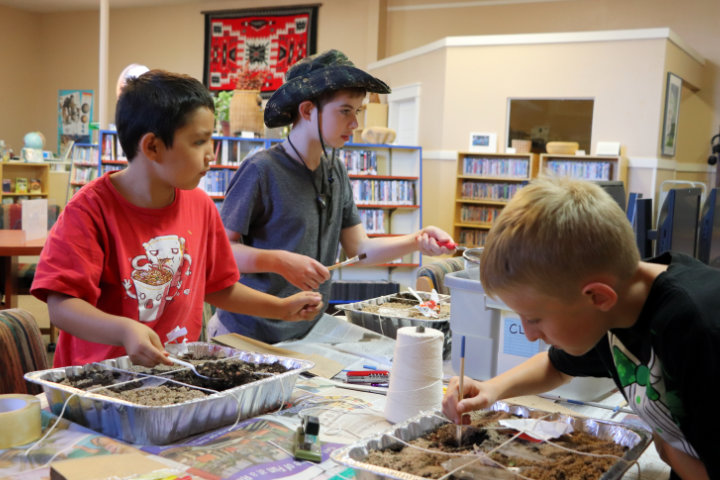 Library coordinator Jeff King shared his geological, paleontological, and archeological knowledge with some bright and receptive students.
This six-session class was much more than a series of reading assignments. Attendees engaged in hands-on experiments and exercises that included rock, fossil, and artifact identification, a simulated archeological dig, and local Indian crafts demonstrated by a National Park Service ranger.
This is the kind of imagination-tweaking program that can enhance the future prospects of students and enrich the lives of adults. Please don't let this one be a "one-off." Maintain our local library with your patronage and support.